Classes Of 1964, 1965 and 1966
Lexington Senior
High School
Welcome Class of '64, '65 and '66!
This is our web site, and its sole purpose is to bring us closer together.
ANNOUNCEMENTS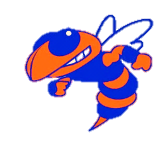 YELLOWJACKET BREAKFAST CLUB INVITATION
Every Tuesday at 8:15 there is a breakfast club meeting at Cagney's on Fairview Drive, Lexington. Graduation from LSHS in 1964, 1965 and 1965 makes you an automatic member. So wake up a little early and meet us for breakfast. There are some of us who wake up "real" early and drive in from Mooresville and Charlotte.

You will get to see what a 60's teenager looks like when they become senior citizens. You will be surprised. Some look real good, others well we won't go there. But those great personalities are still there.

We have a great time and always look forward to good food and great tales (lies). I keep asking Amy why she wouldn't date me in high school? She gives me a simple answer, I never asked her.
Neil Evans
passed on these photos of the 1952 and 1953 graduating class of Hillcrest Kindergarten. Click on "Picture Gallery" at the top of the page to get to the full-sized pictures and see how many pf your classmates you can recognize at 5 and 6 years old!
"Who are these people?" UPDATE!
Click on "Picture "Galery" in the menu and see a few additions to the "Who Are These People?" gallery. There will be periodic additions to this gallery, so check in often!
If you have any pictures you would like to see here, let us know and we can scan them for you.
Remember these faces and places?
They're in the Picture Gallery!
PRIVACY NOTICE:
All contact information (address, phone number, e-mail address) entered into this website will be kept confidential. It will not be shared or distributed. Your contact information is private: When someone clicks on your name, the only contact information they will see is your city, state and whatever information about yourself you choose to put on your Profile. You can grant permission on your Profile for your address and phone number to be seen. Your e-mail address can only be seen by the Webmaster and Site Administrators. All messages are sent internally through the website by using the contact box at the bottom of your Classmates Profile page.