What's New
Posted on: Jan 20, 2020 at 3:48 PM
Happy Birthday in January.
Laura and I were born on the same day. I am saddened to learn about her passing. My thoughts and prayers are with her family.
Posted on: Mar 04, 2019 at 10:16 PM
Happy Burthday!
How are you and how is your mother?
Happy Happy Birthday to you!!!
Xoxo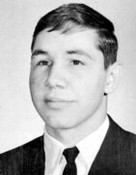 Happy birthday Shirley, hows peanut doing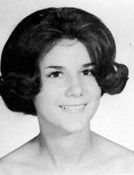 Posted on: Mar 10, 2018 at 12:48 PM
Happy Birthday, Susan.
Posted on: Sep 21, 2018 at 6:16 PM
Happy Birthday,special friend.
Still loving Asheville.
Love,Andy
Happy Birthday!
I would love to have a visit with you.
Recovering from a broken shoulder that happened at work.Healingluckily and no surgery.
Dilkard's part time accident.Ugh.
Lovng Asheville.
Hope you are well.
Let's plan on doing this this year!
X,Antoine A very warm-hearted post, Roger. You are a good friend. I have very fond memories of Robert as well. Always smiling.