What's New
Posted on: Sep 21, 2020 at 11:46 AM
Happy Birthday to you!
Love, Andy
I was heartbroken to learn about Susan Terry's death.
We shared some wonderful times.
I hope you have a Happy Birthday .Would love to hear from you and to stay in touch regularly.
Who would have thought we would be living through this damn virus ...
Much love, Antoine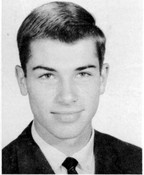 Posted on: Aug 23, 2020 at 12:55 PM
I can't believe that Isabella is already in med school. How time flies.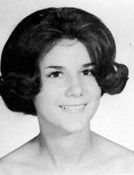 Posted on: Jul 30, 2017 at 11:38 AM
Happy Birthday,Cassie.
Happy Birthday to you.
Was looking forward to seeing you at the Reunion but we must stay well.
Keep in touch.
I moved to Asheville, NC in 2016.
I would love to hear from you.
1001 Kensington Place, Apt A
Asheville, NC 28803
404-736-4046
Posted on: Jan 20, 2020 at 3:48 PM
Happy Birthday in January.
Laura and I were born on the same day. I am saddened to learn about her passing. My thoughts and prayers are with her family.
Posted on: Mar 04, 2019 at 10:16 PM
Happy Burthday!
How are you and how is your mother?
Happy Happy Birthday to you!!!
Xoxo